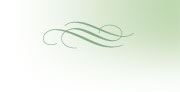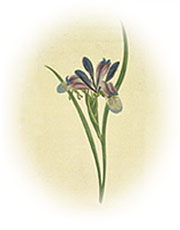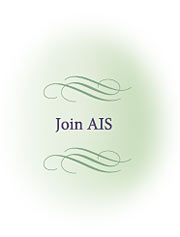 The Society for Siberian Irises Join On-Line


SSI MEMBERSHIP


The Society for Siberian Irises, a section of the American Iris Society, was organized in 1960 by and for people who love, grow, and want to learn more about Siberian irises. Our membership includes plant scientists, hybridizers, commercial growers but mostly folks who just appreciate superior garden plants. We are from all corners of the US, Canada, and countries around the world.
The Society publishes The Siberian Iris semiannually. Articles cover genetic research, diseases, insect pests, plant exploration, people, hybridizing and cultural practices. Our contributors describe new varieties seen at conventions or in hybridizers' gardens. They comment on the behavior of cultivars, new and old, and report on seedlings. Beautiful color photographs enhance these interesting articles.

The Society also publishes The Check List of Siberian Irises. This encyclopedic collection is an indispensable tool for the enthusiast. It lists and describes in detail all registered cultivars of Siberian irises and includes information on parentage, hybridizers and awards. The 2006 checklist is now available.

An annual meeting is held each year in conjunction with the American Iris Society's national convention. We've also held several mini-conventions focusing only on Siberian irises, at which the latest varieties are displayed.

The Society maintains several sets of slides available for rental use for local iris groups and garden clubs. We have a number of flights of robins, in which members circulate letters (in some cases e-mail) on topics related to Siberian irises. We also maintain a listing of display gardens. Additional information on these and other benefits is contained in The Siberian Iris. The Society for Siberian Irises maintains a website at: http://www.socsib.org/

There are several types of SSI memberships. Listed below are the membership rates/selections. (Please note that membership information is not available here for local and regional societies. Check with AIS Regional VPs or local club leaders for those membership rates. See the Local Iris Societies listings on this website) 

You do not need a PayPal account to use this online subscription service. You may use a Visa, MasterCard, or a PayPal account to make your payment. All membership fees are payable in U.S. funds.

You may use the online payment system to purchase a new subscription or renew an existing one. When renewing, if you know your AIS membership number please include it. (It is listed on the address label of your AIS bulletin.)

If you wish to give the SSI membership as a gift please list the recipient's address as the shipping address and note the gift in the "Special Instructions." If you wish to make a donation to the SSI in the amount of a subscription, please tell us in the "Special Instructions" box.

We invite you to join us.

| | |
| --- | --- |
| | |
SSI Single, Annual
US and Canada - $10