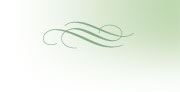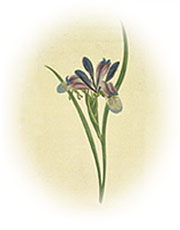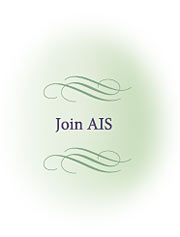 AIS Membership (updated July 2016)




The American Iris Society is a nonprofit institution incorporated February 2, 1927, in the County of Philadelphia, State of Pennsylvania. By the terms of the Charter, the Corporation has no stockholders and exists for the sole purpose of promoting the culture and improvement of the Iris.

There are several types of American Iris Society (AIS) memberships. Listed below are the membership rates for the American Iris Society. The various associated AIS Sections and AIS Cooperating Societies have their own separate membership rates. There is a provision to join those societies here as long as you are joining or renewing your AIS membership at the same time. Follow these links for full contact information on: AIS Sections and AIS Cooperating Societies
(Please note that membership information is not available here for local and regional societies. Check with AIS Regional VPs or local club leaders for those membership rates. See the Local Iris Societies listings elsewhere on this website)
---
AIS Membership
Benefits of membership in the American Iris Society include a subscription to the AIS Bulletin.
The AIS Bulletin is published four times per year (see details of the AIS Bulletin elsewhere on the AIS website). You may also choose to participate in events such as local AIS sanctioned iris shows and the annual AIS Convention. Many local AIS affiliated iris clubs/societies have iris sales or auctions, garden tours and other iris focused events. Details of all of these are provided throughout the AIS website and the AIS Bulletin.
to join the AIS now!
American Iris Society (AIS) Membership Rates: (applicable to USA, Canada and Mexico)
Annual
Triennial
Lifetime*

$30.00, Single, annual

$70.00, Single, triennial

$1000.00, Single, lifetime

$35.00, Dual, annual

$85.00, Dual, triennial

$1500.00, Dual, lifetime

Emembership - $15.00 Annual, no printed Bulletin, online Bulletin viewing, access to the online Irisregister database of registrations and introductions
*

Senior Life (age 65+): 15% discount. (For Dual Senior Life, both members must be 65 or older.) 15% Senior Discount applies only to Life Membership.

Youth Rates (under Age 19) (see details provided below)

Youth without Bulletin $8.00
Youth with Bulletin $12.00
American Iris Society (AIS) Overseas Membership Rates: (applicable to all other countries)
Annual
Triennial

$35.00, Single, annual

$75.00, Single, triennial

$40.00, Dual, annual

$90.00, Dual, triennial
All membership fees are payable in U.S. funds. Rates shown above are current as of October 1, 2015. These are the rates that are in effect for any memberships received from October 1, 2015.
To become an AIS member please send a check made payable to the American Iris Society (AIS) or alternatively payment may be made by providing your VISA or MasterCard number, expiration date, and 3 digit security code. The AIS only accepts VISA and MasterCard credit cards.
A $25.00 VOUCHER MAY BE YOURS! The AIS Voucher Program continues in 2017; now available for any new member of AIS, any new E-Member, or for any current member who upgrades membership; that is, upgrades from a single membership to a triennial or to a dual, or an E-Member who upgrades to multiple years of E-Membership.
Please follow this link to read the full program details and a listing of participating nurseries: AIS Voucher Program.
Join via postal mail: If you wish to send in your membership via postal mail a membership form is provided. This item may also be useful to promote the AIS by producing multiple hard copies as handouts at shows or events. (this is the AIS Invitation to Join form-ITJ):
AIS ITJ membership form (PDF file)
Join via e-mail: You may sign up for an AIS membership directly via e-mail if you include your charge card information. E-mail the information to the AIS Membership Secretary.
Join on-line: Join or renew your AIS membership with our convenient on-line AIS membership selection. Click to go directly to this area: AIS On-Line Membership
AIS Electronic Membership: To join or renew as an AIS Emember use any of the regular methods provided here. The AIS announces a new membership service - electronic membership. Emembership is separate from the normal AIS membership. Please see the Electronic Membership Information area of the website for more details on this service.
Check your AIS membership status: Need to know your membership expiration date? Need to lookup the expiration date for club members or your region's members for affiliation? Easy and quick. Please go to: www.aislookup.org
Tom Gormley - AIS Membership Secretary
P.O. Box 177
DeLeon Springs, FL 32130
Phone and fax: 386-277-2057
E-mail: aismemsec@irises.org